You're currently on:
>
Discount Carpet Cleaning Chemicals, Products, and Supplies | Sun Belt USA
Professional Cleaning Product Specials, Discounts, and Deals
- Discounts on ALL Case Quantity and Volume Purchases -
- Featured Chemicals and Solutions Specials are listed below -
- Up to 20% Off - No Minimums -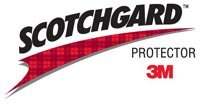 Scotchgard Protector - It looks wonderful now...help it stay that way with Scotchgard™ Protector for Carpet and Upholstery. 3M-Scotchgard case quantity orders ship FREE until further notice.
Sun-Belt USA $450.00 Free Shipping Program
1. Order Case Quantities* (normally 4 gallons) of any Sun-Belt Premier Chemical, Scotchgard Protector, or Advanced Protector and shipping of these chemicals will be FREE plus 10% off on each case ordered.
2. If your order exceeds 450 dollars, after all discounts are taken, Sun-Belt USA will pay the shipping charges for the entire order. There are exceptions to the rule, however should you have any questions about the Sun-Belt Free Freight Program we invite you to call us at 1-800-662-8836 or email us directly at avann@aramsco.com.
3. Buyer is responsible for any and all shipping charges for any returned products that were part of a $450.00 Free Shipping Order. Defective, Faulty, or possible Warranty returns will be handled and dealt with accordingly. Special Orders are normally not returnable but we can check with the vendor before a credit is issued.
*Case quantities are determined by the packaging types that are listed for each product at the bottom of each product page. The discount will take affect once the product is added to the shopping cart. To receive the full case discount, full cases must be purchased.